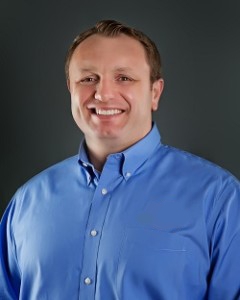 Dr. Justin D. Kiggins, D.M.D. thoroughly enjoys practicing dentistry in beautiful Carson City and absolutely loves the dental field! Dr. Kiggins graduated from Temple University School of Dentistry in Philadelphia, PA. He went on to complete a residency in General Dentistry at the University of Utah Hospital where he received additional training in Oral Surgery, Endodontics, Implants, and Pediatric Dentistry. He is certified in sedation dentistry.
Continuing education is important to Dr. Kiggins. He spends several hours each year attending courses and keeping abreast of the latest technology and changes in the dental field. He has completed the hundreds of hours of required coursework and is preparing to take the exam to earn his F.A.G.D. (only 7% of general dentists in the country achieve this honor.) He is a member of the Academy of General Dentistry as well as the Northern Nevada AGD.
When Dr. Kiggins is not with his patients or doing one of his cartwheels for his young patients, Dr. Kiggins loves to be with his family. He has been married for fourteen years and has three children. He enjoys charcoal barbecuing, playing basketball and watching college football. Dr. Kiggins is fluent in Portuguese and speaks Spanish with many of patients.
---
Our Hygienists
Corynn— Bio coming soon!
Cheryl — Bio coming soon!
---
Our Assistants
Martha is our very talented lead assistant and has been in the dental field for over 26 years! She absolutely loves helping people keep healthy and beautiful smiles. She is often complimented on her gentle touch and professional demeanor. One of her greatest accomplishments is seeing her children grow up to be successful and loving humans. When she is not at the office, she enjoys anything outdoors! Hiking, camping and kayaking are some of her favorite activities. She loves fitness and a healthy lifestyle. You may even catch her taking pictures in her spare time. She loves photography! Martha is fluent in Spanish.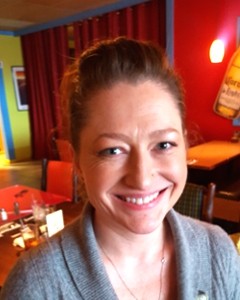 Janine is one of our wonderful registered dental assistants! She attended Andon Dental College. Anyone who knows Janine will know that her smile is infectious! She loves humor and a good laugh. She is into quads, horseback riding and anything with her pets (because they are, of course, part of the family!). She enjoys spending time with her daughter Emily and guy, Kory.
---
Our Office Staff
Genia is our wonderful office manager! She has been with the office for 19 years and keeps us running smoothly. When she's not saving us at the office, she is enjoys spending time with her husband, four children and four grandchildren. She loves to crochet and crosstitch as well as build her house!
Claudia is a recent addition to our office staff at Kiggins Family Dentistry! She loves learning all about the dental field and is very excited to begin her studies at TMCC in dental hygiene in a few semesters. We are proud of her accomplishment as the first member in her family to attend college. People often comment on her passion and enthusiasm in whatever she sets out to do. She enjoys hiking and going to Lake Tahoe. Along with her love of travel, she enjoys riding horses. She is fluent in Spanish and sign language.